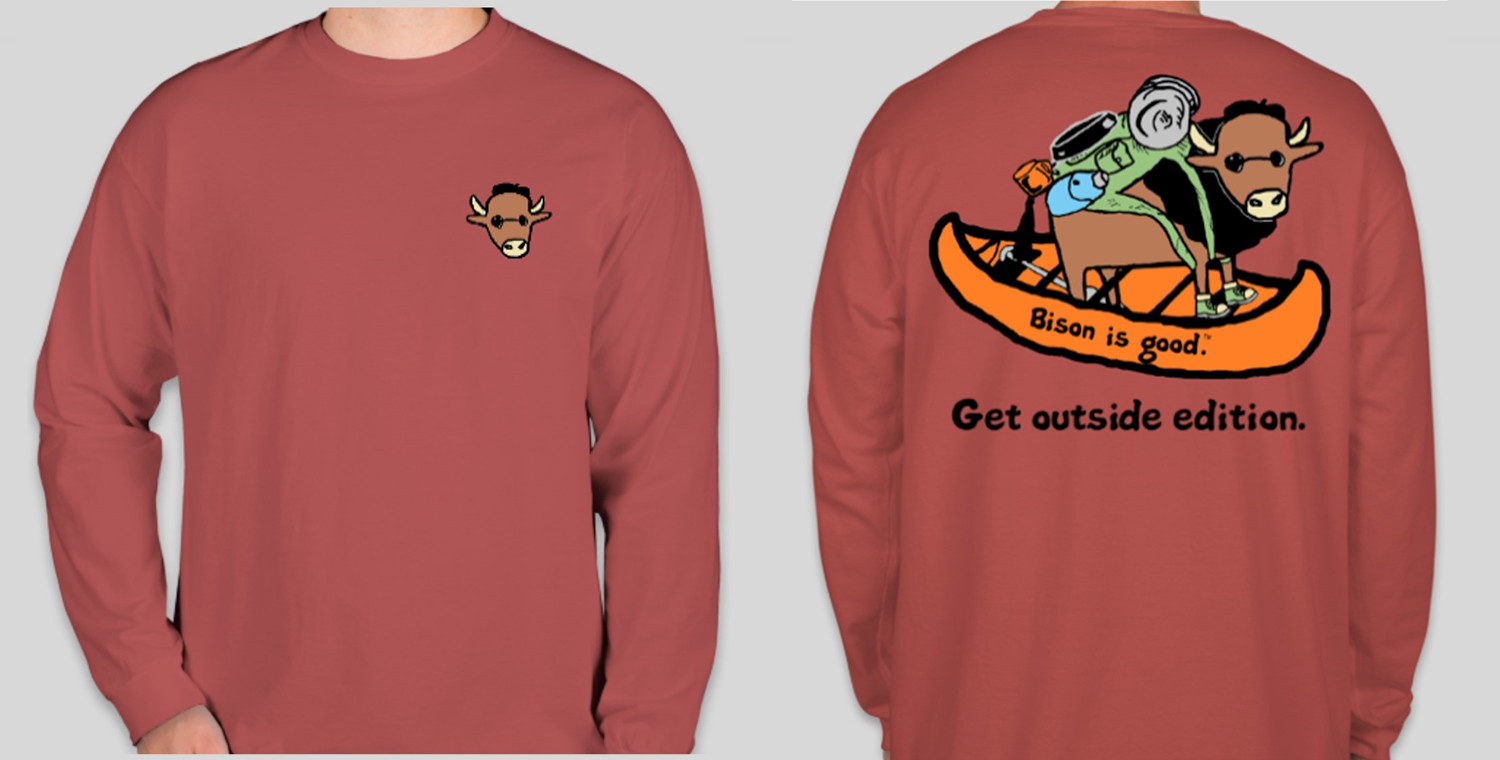 The next wave of Bison is good shirts is here! Supplies are extremely limited so order now! Remember, free shipping for all current Bucknellians when you use your University address! Click the pic above or go to our Shop page.
This edition's sales support: Outdoor Education & Leadership at Bucknell University
The Outdoor Education & Leadership program connects students and faculty at Bucknell to many amazing outdoor adventures. Lewisburg is an outdoor-lover's paradise in the heart of Pennsylvania — home to 117 state parks, 2.1 million acres of state forest land, thousands of miles of hiking and biking trails, rivers, quarries, caves, and campsites. Bucknell also operates one of the finest college or university challenges courses in the country. The programs develop student leadership, group dynamics and environmental stewardship while offering a conduit for students, faculty, staff, alumni and friends of the University to connect to our natural areas.
Here at Bison is good, we love to get out there too and are so stoked to have the opportunity to support such an important and fun organization!
Learn more about the organization we'll be repping and follow them on Instagram!
Note: Bison is good is not affiliated with Bucknell University